Continua il lavoro con Il Sole 24ORE Cultura e mudec.it, museo della cultura a Milano. Il libro è illustrato da me e  scritto da Alessandra Galasso. Acquerelli accesi, i colori di Frida, rossi, viola, aranci, turchesi, e poi le sue acconciature, i gioielli, gli accessori, gli abiti ricamati, i corpetti, tanti strati di stoffe colorate. La moda di Frida.
My watercolor illustrated book about Frida Kahlo, published by Il Sole 24ORE Cultura, for mudec.it, museum of Culture, in Milan. The book is written by Alessandra Galasso and is about Frida's fashion style, hairstyle and accessories. It is distributed at Mudec during Frida Kahlo's exhibition in Milan.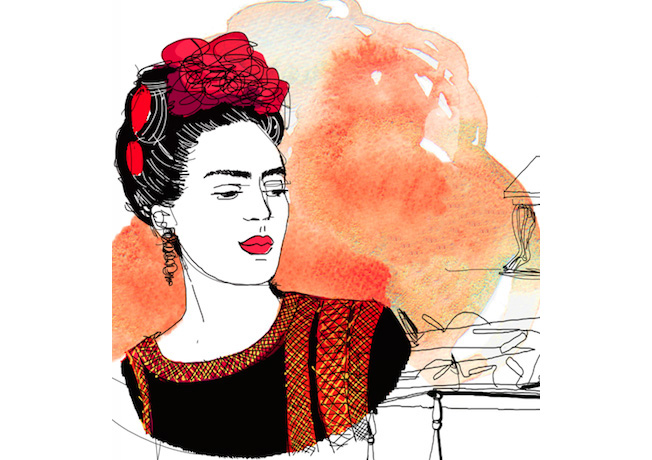 L'orecchino a forma di mano che Picasso le regalo'.
Author

Alessandra Scandella

Categories

acquerello, card, carnet de voyage, carta parati, fashion, fashion accessories, fiori, foglie, food, handbag, illustration, illustrazione, illustrazioni acquerello, moda, notebook